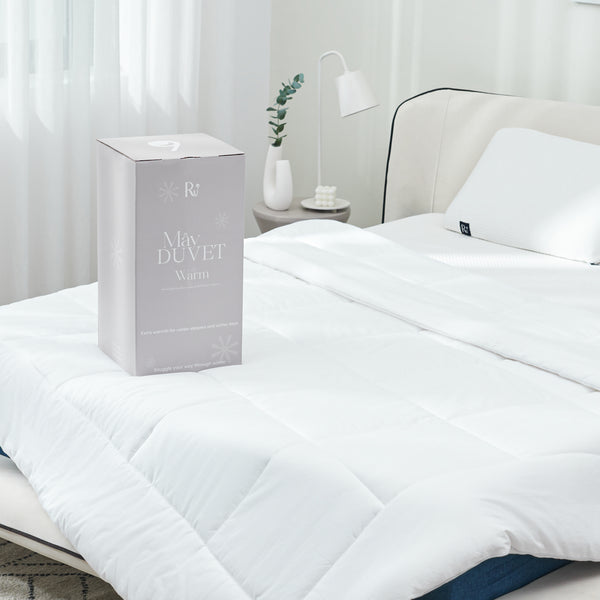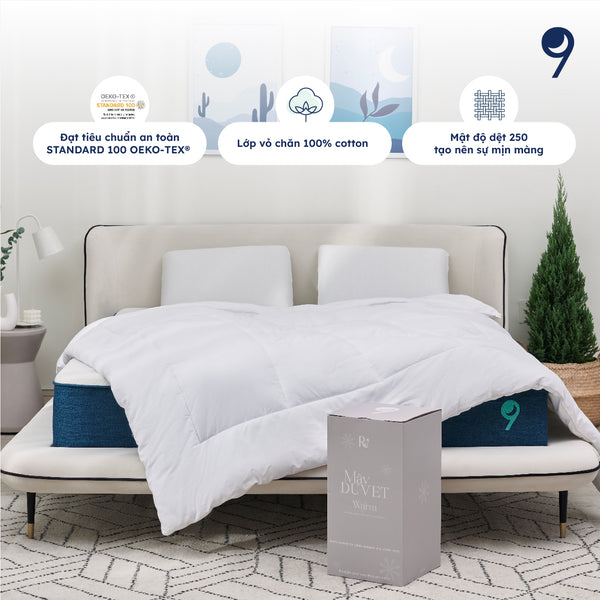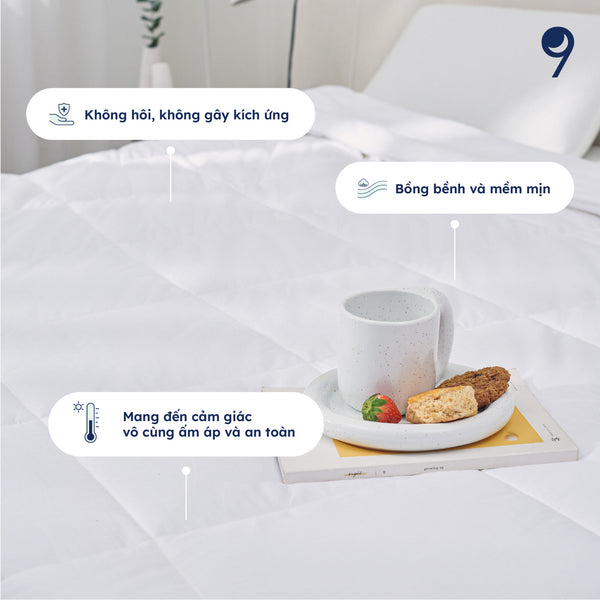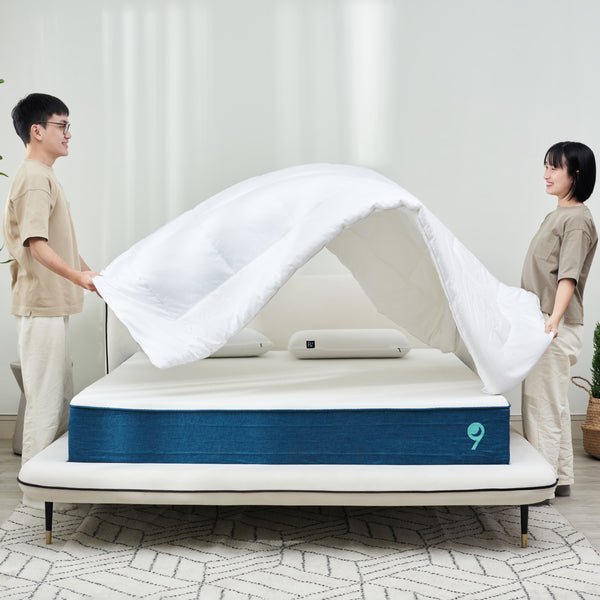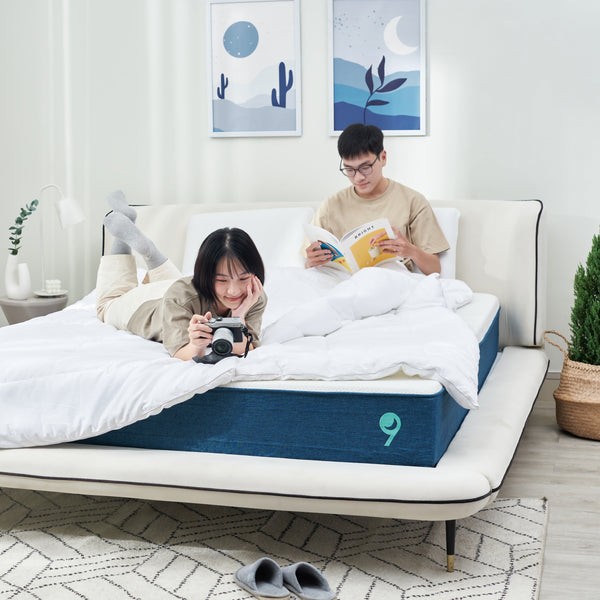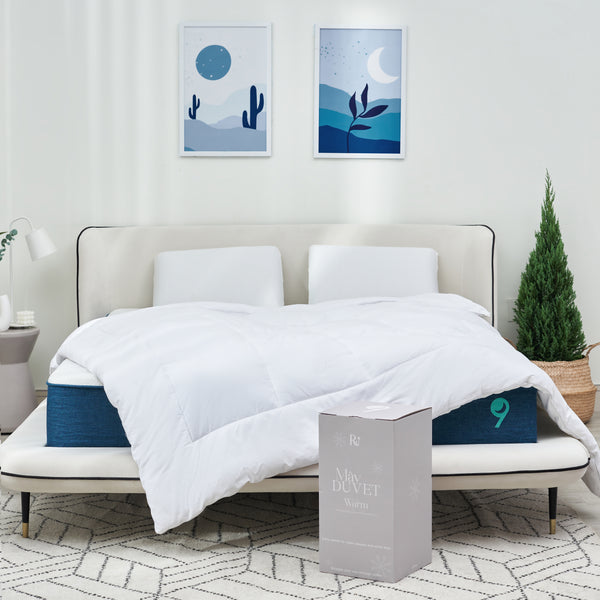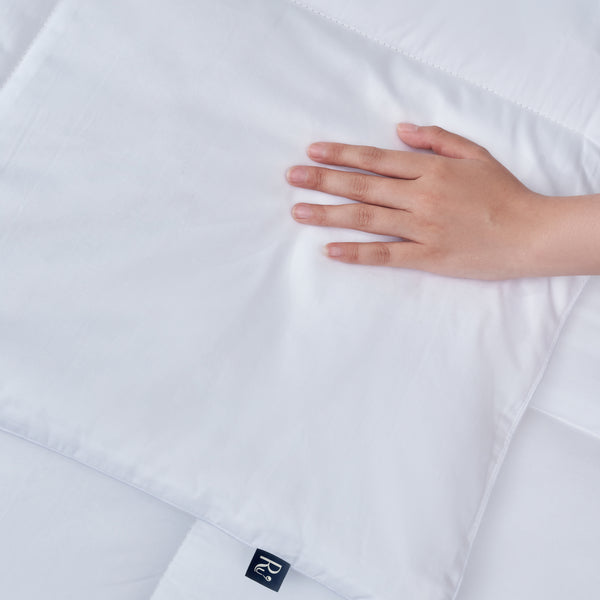 Super smooth material

High ventilation

Does not cause irritation

Absolutely warm
Embrace you fully through winter
Choosing super-fine materials to create a warm, fluffy sheet
The Dong May blanket consists of very thin microfibers that are tightly woven together, making the product light in weight and warm. Together with a cotton duvet cover with a weave density of 250, it creates absolute smoothness from the first touch.
Innovative materials - a non-irritating, odor-free alternative to feathers
Dong Ru9 Rattan Blanket is designed to be user-friendly and safe for users. Besides, it can also prevent dermatological problems, suitable for all skin types, especially for those with sensitive skin. At the same time, the warmth of the blanket is carefully measured to match the winter weather in Vietnam.
No squishy when lying down and no lumps after each wash
When washing blankets with microfiber, the water molecules do not penetrate into the fabric structure, but only go into the distance between the fibers, this is the outstanding advantage of microfiber. At the same time, it is sewn with 2 layers of anti-drop, easy to wash in the machine without worrying about the condition of hair loss. You will be completely assured that your blanket will always be soft, smooth, and free of lumps after each wash.
Designed with 3 thick layers, including: inner blanket, cotton protection layer, cotton duvet cover gives you an extremely warm and safe feeling like being hugged for a more complete sleep during the days. freezing cold.

Safety standards

Free shipping nationwide

Return in 07 days
Always safe for health
Always safe for health
Going through the testing process according to the comprehensive and rigorous measurement system of OEKO-TEX®, Ru9's fabrics have been certified to be safe for users' health, meeting the criteria set by STANDARD 100 OEKO- TEX® - by a team of industry-leading experts that combine regulation with international standards.
We care about your safety and the Earth
We care about your safety and the Earth
Certified by CertiPUR-US®, Ru9 foam meets rigorous material standards. Contains no ozone-depleting chemicals, heavy metals, flame retardants, mercury or lead previously used in the foam industry. To ensure transparency, qualified companies are listed on the official website.
Frequently Aked Questions
Because the Mây Warm Duvet is moisture-wicking, it is extremely absorbent and dries quickly. Along with being extremely breathable, you won't have to worry about squashing during your sleep.
Mây Warm Duvet has a smooth and soft feeling, you will feel completely when curled up in the blanket.
The Microfiber Rattan Blanket is a great alternative to goose down or other fur blankets, offering a great sense of fullness, light weight and perfect warmth for the price. more accessible.