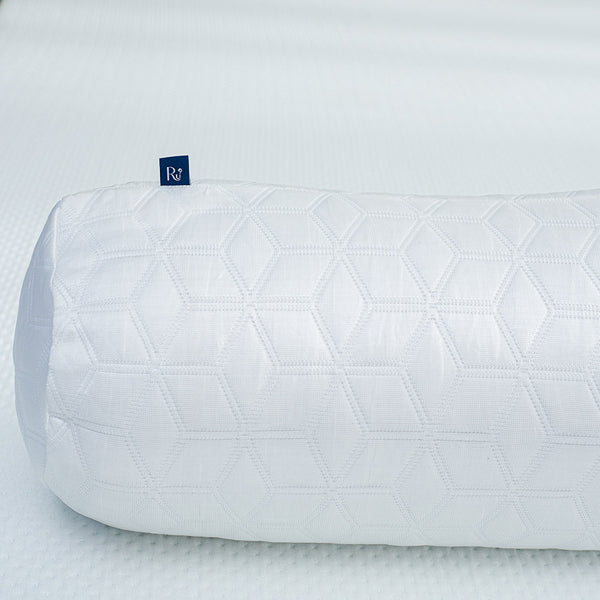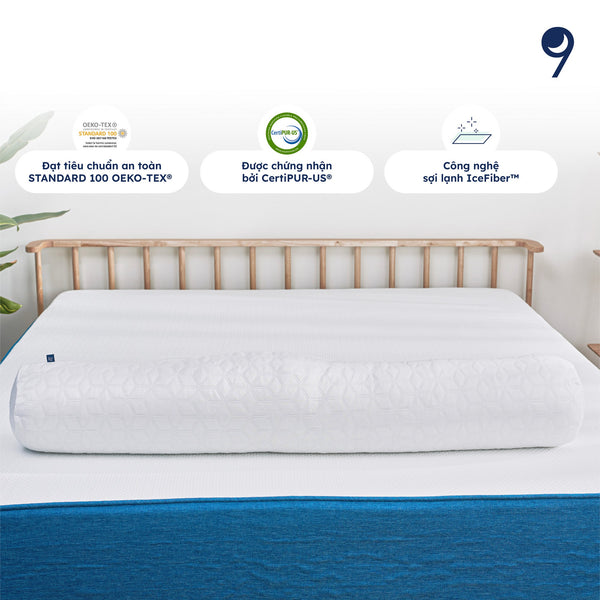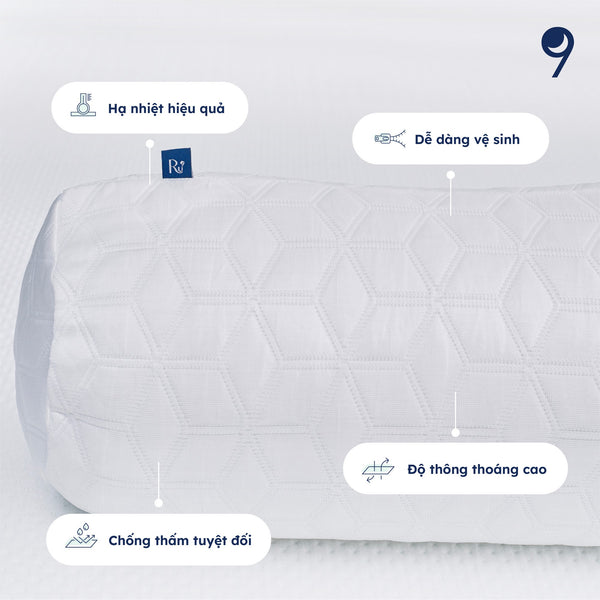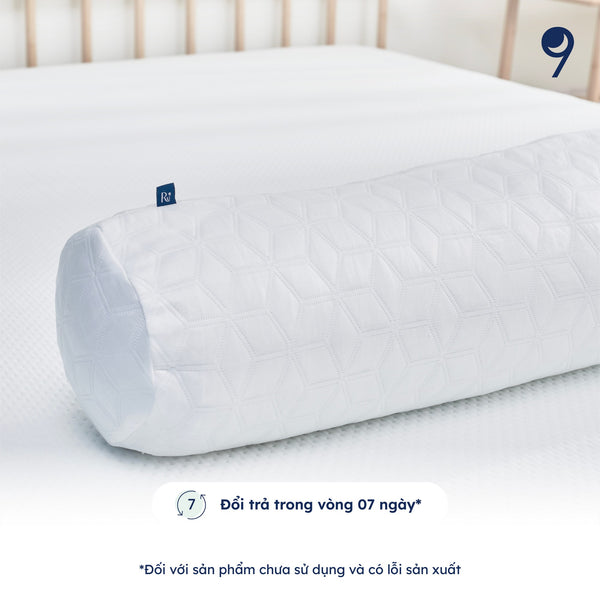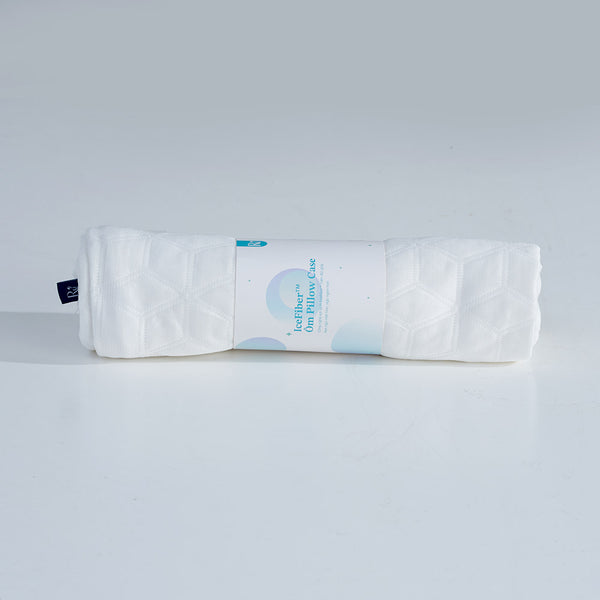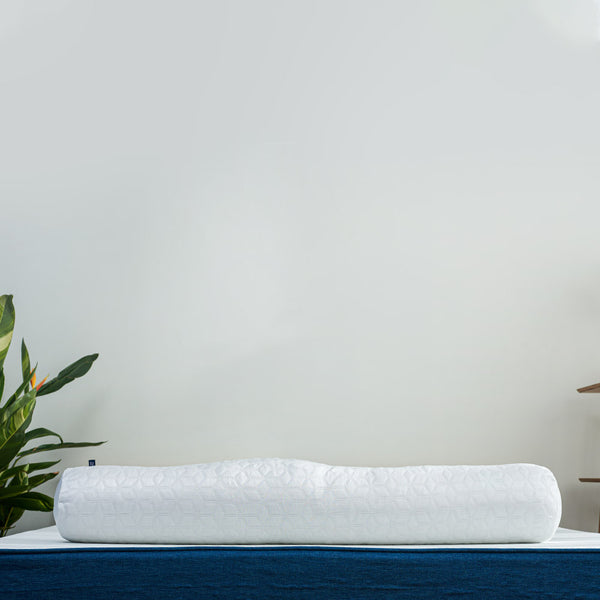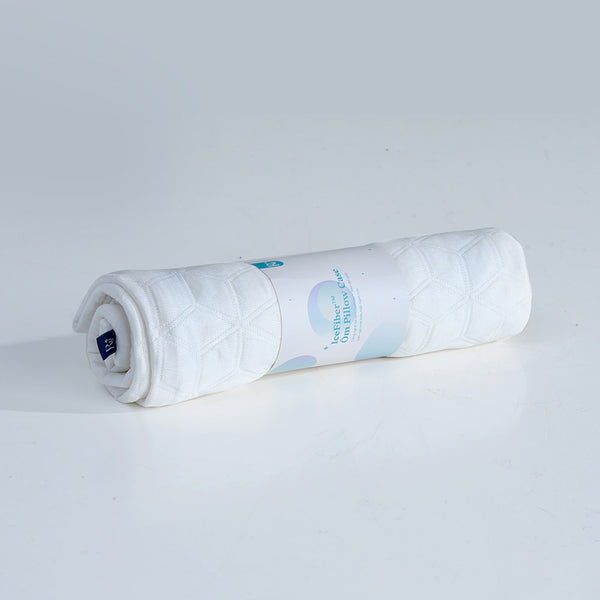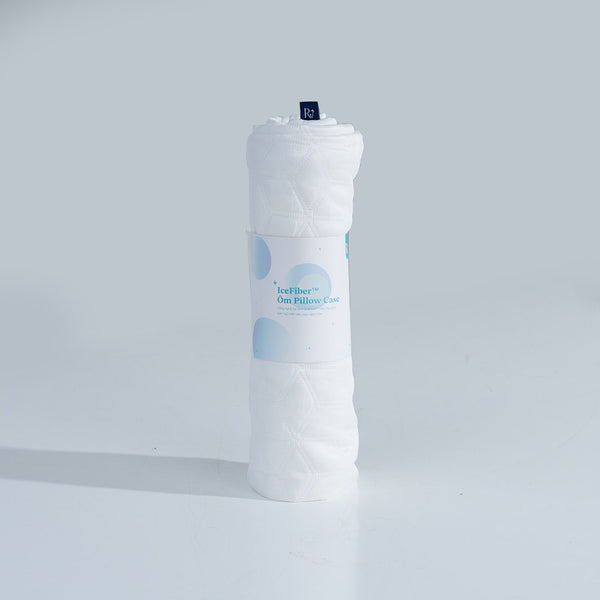 Effective surface cooling

Absolute waterproof

High ventilation

Easy to clean
Bring the coolest and most comfortable hug
The use of modern IceFiber cooling fabric.
The IceFiber™ pillowcase is not just a design product, but also solves an important problem for people who often experience sweating while sleeping. The IceFiber™ cooling fabric is cleverly integrated into the product, creating a cool and comfortable surface. This helps you have a more restful sleep without worrying about the feeling of moisture and discomfort caused by sweat.
Sophisticated design with smart pouch shape.
IceFiber™ pillowcases are not just a product, but they also reflect sophistication in every detail. With a smart pouch design, you can easily put on and remove the pillowcase conveniently. Without having to spend a lot of time and effort, changing and cleaning the pillowcase becomes easier than ever. This helps maintain the hygiene of your sleep without having to worry about discomfort.
Provides convenience and efficiency for hygiene.
With a unique design, IceFiber™ pillowcases are not only beautiful, but also provide convenience and efficiency for daily cleaning. There is no need to struggle to remove and install the pillowcase for cleaning. The smart pouch shape and easy-to-use design help you maintain cleanliness and comfort in your sleep easily and conveniently.

Design in Vietnam

Return within 7 days*

*For unused products with manufacturing defects
Always safe for health
Always safe for health
Going through the testing process according to the comprehensive and rigorous measurement system of OEKO-TEX®, Ru9's fabrics have been certified to be safe for users' health, meeting the criteria set by STANDARD 100 OEKO- TEX® - by a team of industry-leading experts that combine regulation with international standards.
We care about your safety and the Earth
We care about your safety and the Earth
Certified by CertiPUR-US®, Ru9 foam meets rigorous material standards. Contains no ozone-depleting chemicals, heavy metals, flame retardants, mercury or lead previously used in the foam industry. To ensure transparency, qualified companies are listed on the official website.
Frequently Aked Questions
The IceFiber™ pillowcase is designed with IceFiber™ cooling fabric that helps reduce sweating and provides a cool feeling.
Yes, the IceFiber™ pillowcase is suitable for everyone, especially those who often experience sweating during sleep.
The IceFiber™ pillowcase helps to reduce sweating during sleep, providing a more comfortable and cool feeling.