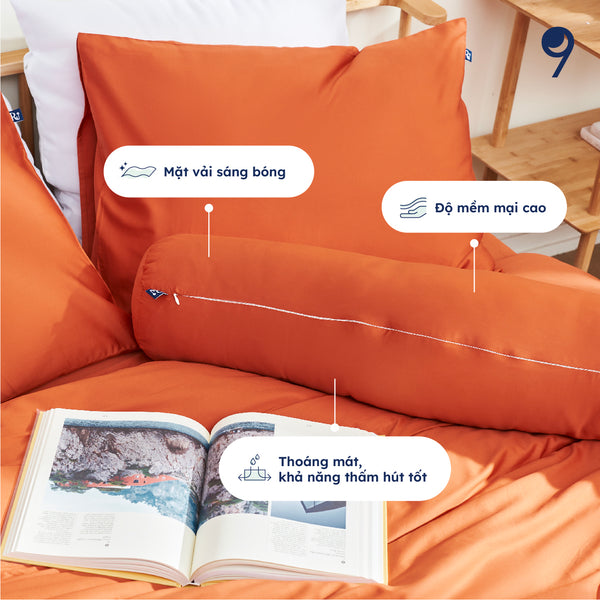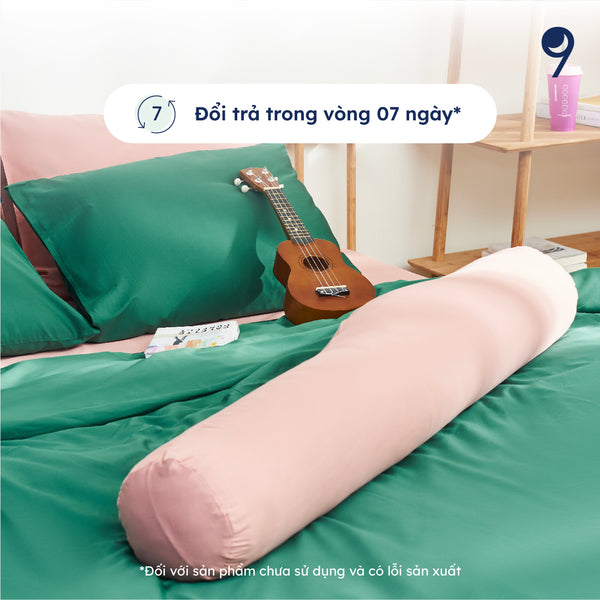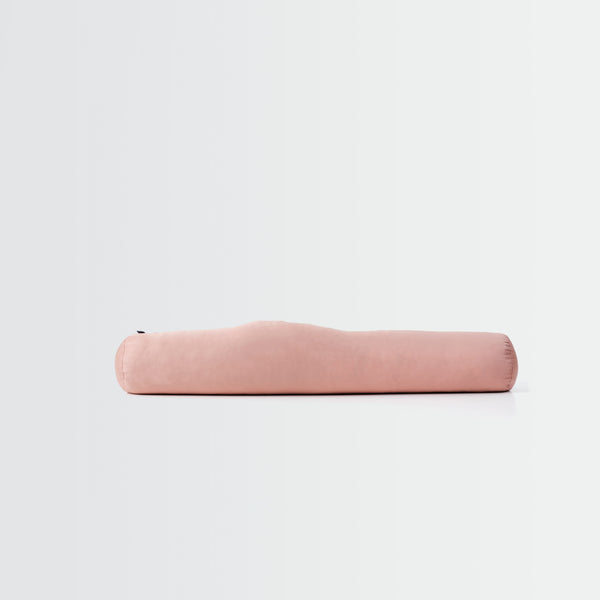 100% cotton satin long yarn

Weaving density 300 yarns

Good absorbency

High softness
Sử dụng chất liệu 100% cotton mềm mịn
Với việc sử dụng 100% cotton, vỏ gối cotton sateen thường có khả năng hút ẩm tốt, giúp duy trì sự khô ráo và thoáng mát khi sử dụng. Chất liệu cotton cũng có khả năng tự nhiên trong việc điều chỉnh nhiệt độ, giúp bạn cảm thấy thoải mái dù trong mùa nóng hoặc lạnh.
Cotton Sateen Bed Sheets bring the spirit and beauty of simplicity, designed from soft cotton fabric so that whether the weather is suddenly hot or cold, you will feel comfortable.

Miễn phí vận chuyển với đơn hàng trên 1.500.000đ

Thiết kế tại Việt Nam

Đổi trong vòng 7 ngày*

*Đối với sản phẩm chưa sử dụng và có lỗi sản xuất
Always safe for health
Always safe for health
Going through the testing process according to the comprehensive and rigorous measurement system of OEKO-TEX®, Ru9's fabrics have been certified to be safe for users' health, meeting the criteria set by STANDARD 100 OEKO- TEX® - by a team of industry-leading experts that combine regulation with international standards.
We care about your safety and the Earth
We care about your safety and the Earth
Certified by CertiPUR-US®, Ru9 foam meets rigorous material standards. Contains no ozone-depleting chemicals, heavy metals, flame retardants, mercury or lead previously used in the foam industry. To ensure transparency, qualified companies are listed on the official website.
Frequently Aked Questions
Cotton sateen pillowcase is very easy to clean, you just need to pay attention to wash it with the gentle washing mode of the washing machine, avoid using strong detergents, dry in a cool place or dry at low temperature and gentle intensity.
The biggest difference between Linen, Tencel™ and Cotton Sateen comes from the properties, properties as well as the feeling when touching the fabric. Ru9 Linen Hugging Pillowcase is made of 100% natural French Linen. With natural materials, your pillowcase from Linen will last over time, bringing a rustic feel but still soft and friendly for all skin types. Dubbed the coolest of all fabrics, Ru9's Linen has absolute breathability so you don't have to worry about overheating. Ru9 Ru9's Tencel™ Hugging Pillowcase feels silky smooth and cool at first touch. Applying modern weaving technology, Ru9's Tencel™ Eucalyptus yarn will always keep the fabric straight, not wrinkled so you always feel comfortable when using. Ru9's Sateen Hugging Pillowcase is the first product line of Ru9, bringing the preeminent features of 100% natural cotton such as ventilation, absolute sweat absorption but still brings a smooth feeling, suitable for all ages. family. Whichever fabric you choose, rest assured that all three are safe, non-irritating, and will become softer and more comfortable over time and with each wash. To learn more about these three materials and choose the product that best suits your preferences, you can refer to this blog.
Vỏ gối ôm Cotton Sateen nên được giặt theo hướng dẫn từ nhà sản xuất để duy trì độ mềm mại và bóng mượt. Tránh sử dụng chất tẩy mạnh để không làm mất đi đặc tính của vải.