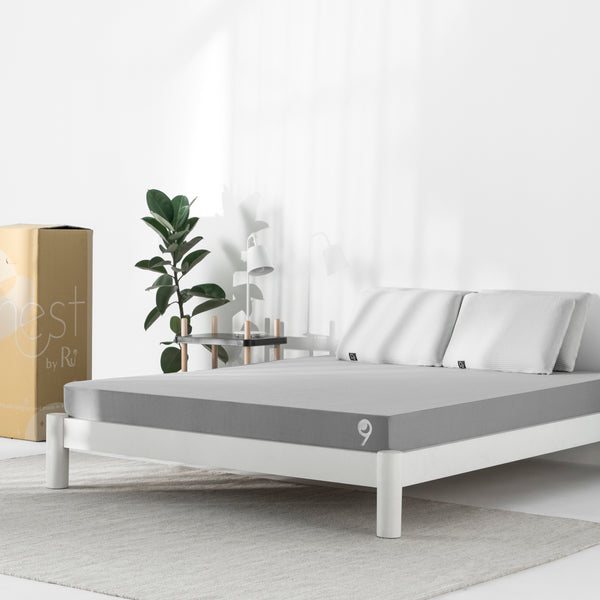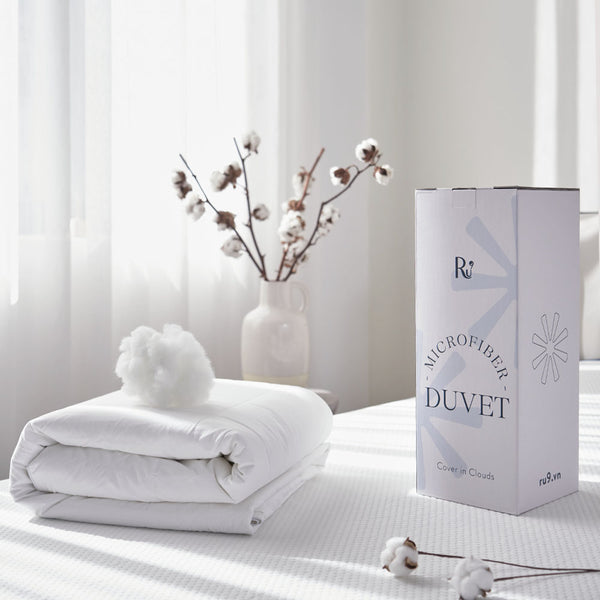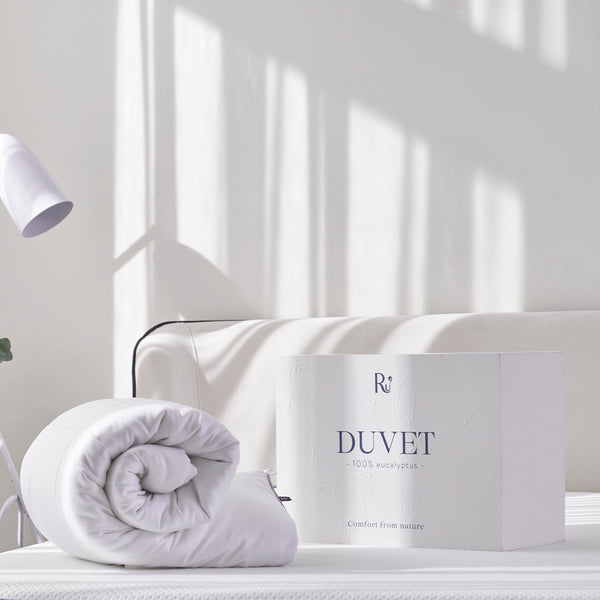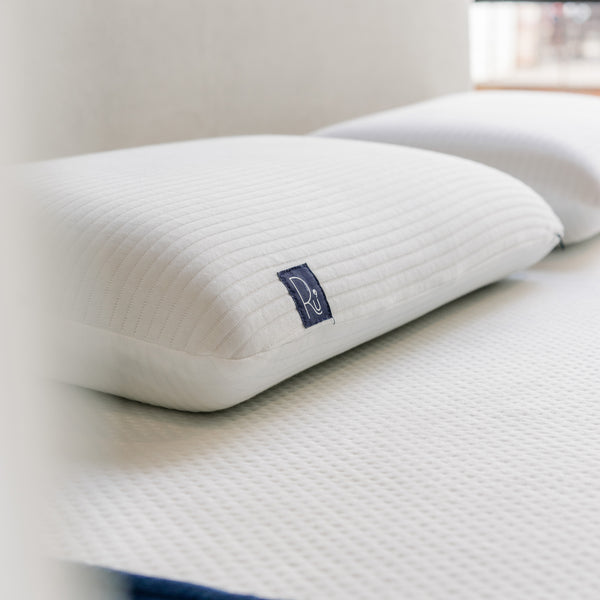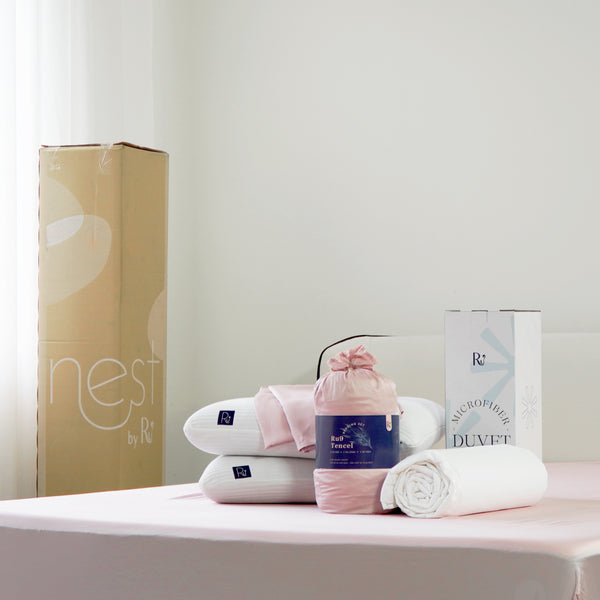 High softness

2 layers of support foam
Neat design
Easy to clean
Comfortable and smooth experience for a good night's sleep
Nest by Ru9 Mattress & Niu Pillow - essential support
The Nest by Ru9 mattress and the Niu pillow duo provide full body support, which is the most basic thing you need for a good night's sleep.
Soft Ru9 bed sheet set
Exquisite, ergonomic design provides a soft, cool and durable experience over time.
Microfiber blanket - curled up in the clouds
With a 3-layer structure, including a duvet cover, a cotton protection layer and a cotton duvet cover, it gives you a feeling of security like being protected for a more complete sleep.
Fully experience a peaceful sleep like being curled up in soft and airy sateen clouds right from the first night.

100 nights sleep test

Free Shipping and Refunds

Long term warranty
Sharing from customers choosing to sleep well with Ru9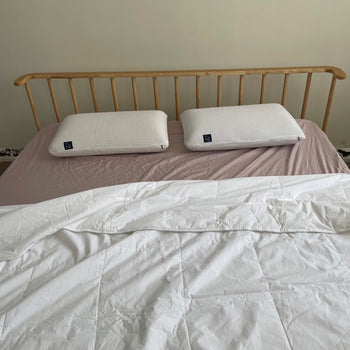 The decision to invest in this comfortable sleeping set is really right because I sleep well every day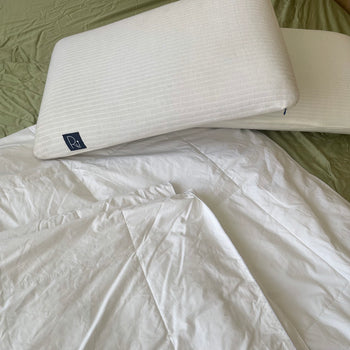 Choosing the full set of products from Ru9 is really the right choice because it helps me save money and sleep well every day.
Every time Ru9 releases a new product, I take it back immediately, worthy of being a hard fan of Ru9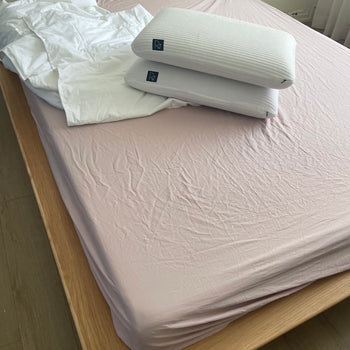 Sleeping on the super-cute Ru9 mattress but curled up in a microfiber blanket, I don't want to go to work
Always safe for health
Always safe for health
Going through the testing process according to the comprehensive and rigorous measurement system of OEKO-TEX®, Ru9's fabrics have been certified to be safe for users' health, meeting the criteria set by STANDARD 100 OEKO- TEX® - by a team of industry-leading experts that combine regulation with international standards.
We care about your safety and the Earth
We care about your safety and the Earth
Certified by CertiPUR-US®, Ru9 foam meets rigorous material standards. Contains no ozone-depleting chemicals, heavy metals, flame retardants, mercury or lead previously used in the foam industry. To ensure transparency, qualified companies are listed on the official website.
Frequently Aked Questions
Ru9's mattresses are all made from foam with a structure of millions of open and airy particles, minimizing the feeling of hotness when lying down. Besides, Ru9's mattress is covered with high-quality Tencel Knitted Fabric, ensuring absorption and coolness for you to sleep well throughout the 4 seasons.
Since microfiber is hygroscopic, it is extremely absorbent and dries quickly. Along with being extremely breathable, you won't have to worry about overheating during your sleep.
The refund of Niu pillow under the 100-night policy will not be applied to the purchase of this product in the combo.
Each product is still warranted as the policy when buying retail.