Peace of mind with superior service

100 nights of risk-free sleep
If you are not satisfied, we will take back the mattress and refund 100%.

Free shipping nationwide
You don't have to worry about stuffing your mattress back in the bin.

Long term warranty
Ru9's mattress is always smooth and durable with time.
Customer reviews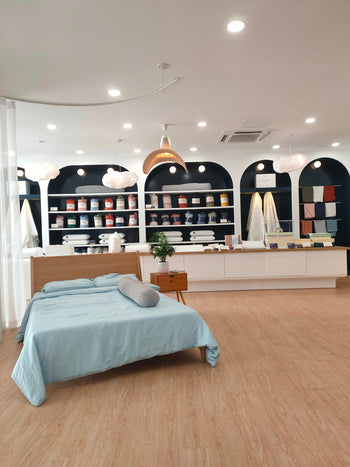 Appreciate the quality of Ru9's products and services, from closing orders to delivery, they are all very professional. Although for personal reasons, I had to return the mattress, but the staff and the forwarder were still enthusiastic and polite to solve it quickly. I will definitely support Ru9 in the future 👍🏻👍🏻👍🏻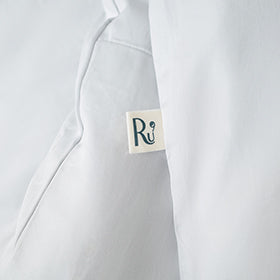 ⭐⭐⭐⭐⭐ for mattress quality as well as ordering service, very good delivery, professional work.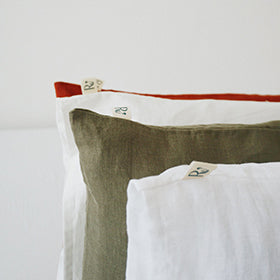 I hesitated a lot when ordering a mattress, because I have never bought a mattress online before. Finally, because of the persuasion of the consultant, I still bring the Nest mattress, anyway, I have 100 nights to try. But now I'm asleep, I won't pay anymore 😆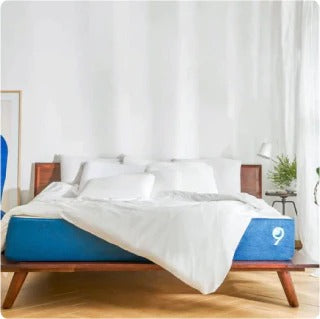 I was recommended Ru9 mattress by a friend, and after using the first mattress, I have been using Ru9 ever since, in all the houses I have moved to. Although the Ru9 mattress is soft, when lying down, it still retains its flatness, does not sink, during pregnancy, I find it very comfortable to lie down. Strongly recommend for those who like the smoothness in sleep 🥰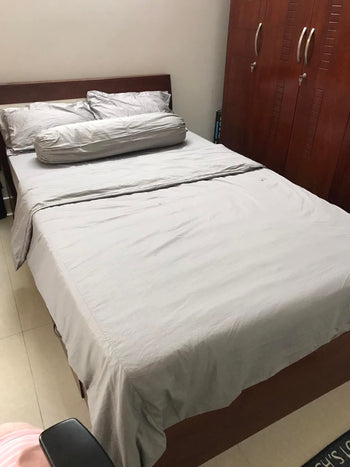 The mattress is very soft, light, not hot. Customer care is also good. Should support mattress Ru9
frequently asked Questions
Advantages
Support according to the natural curvature of the spine
Foam mattresses usually have a multi-layer structure, plus the flexibility of foam, so this mattress is easily compatible and supports the body, creating a feeling Comfortable feeling for all different lying styles.
Relieve pressure
When lying down, the memory foam mattress does not create an opposite reaction on the body but dissipates the force to the sides, so your body will be completely relaxed.
Comfortability
Foam material has an open structure, so it has high breathability, does not generates heat when used, ensures a cool and comfortable feeling when lying down throughout 4 seasons
Light weight, high flexibility
Thanks to the structure of air particles with an open structure, foam mattresses are usually lighter in weight than mattresses made of other materials of the same size. Furthermore, this structure is very flexible, allowing the product to be neatly rolled when packing.
Safe for health
Reputable foam mattresses will be rigorously tested. You should learn and choose a mattress with CertiPUR-US safety certification - a strict international certification of foam from the United States, ensuring safety for users' health as well as durability and user-friendliness.
Disadvantages
Durability
Foam mattresses have a fairly long lifespan, about 7-10 years, but they are not as durable as natural latex mattresses with a lifespan of 10-12 years. In fact, experts recommend that you only use a mattress for 8-10 years because the longer you use it, the more dust and irritants stick on the mattress for a long time, easily affecting your health.
May have an odor when first used
This is the natural smell of foam but can be uncomfortable for some people. However, the smell disappears shortly after starting to use.
Revealing common myths
Sleeping on a very hot foam mattress!
The truth is, mattresses made from high performance foam increase airflow by 95% when compared to traditional mattresses. Like Ru9 memory foam mattresses, in addition to high-performance foam also covered with a breathable cover, which means sleeping on a foam mattress does not get hot. compared to other mattress materials.
High cost
It is true that there are some products have a very high prices, especially imported memory foam mattresses and are subject to various taxes before reaching consumers. Moreover, if you buy a mattress from an agent, the process of bringing the mattress from the manufacturer to the consumer will have to go through a lot of intermediary agents, causing the growth of costs. However, memory foam mattresses are not always expensive. Compared to the market, Ru9 mattresses are delivered directly from the factory to your home without going through any middlemen. Therefore, the product price that you pay is completely the real value that you receive.
Easy to collapse, subside when using
The truth is, this only happens if the foam in the mattress you are using is of poor quality, uncertain origin. In addition, mattresses with foam material that are too thin are also easy to subside after a period of use.
You should consider mattress products with foam of clear origin, reputable brands. You can also consider using multi-layer foam mattresses with a thickness of 15cm or more, such as the Ru9 Original memory foam mattress and the Nest by Ru9 mattress. With reasonable thickness and multi-layer design, these mattresses help to support the body optimally and are suitable for all subjects from children to the elderly without any subsidence.
Odor
The new, unused foam itself will smell, just like when you buy a new book. This smell is usually not too unpleasant and will disappear after a period of use. If you feel an unpleasant odor such as a chemical smell, it is highly likely that the foam used for the mattress product you are lying on is industrially manufactured with unsafe materials and processes.
To limit unpleasant odors and ensure mattress quality, when purchasing a mattress or foam pillow, make sure that the product is certified CertiPUR-US from the US with the following criteria:
- The production process of sleeping pillows and mattresses that do not harm the ozone layer
- Products do not use harmful flame retardants (PBDEs, TDCPP, TCEP)
- The product does not contain mercury, lead and heavy metals. - Products do not contain formaldehyde (substance harmful to health and the environment)
- Phthalates free foam is regulated by the US Consumer Product Safety Commission
- Mattress manufacturing process has low VOC emissions (less than 0.5 parts per million)
Soft or hard mattress
The truth is, soft or hard is inherently different from person to person. The right mattress is one that provides comfort, a smooth feeling when you lie down and can support your spine in the most complete way. If you are confused about choosing a suitable foam mattress, look for brands that allow you to try it on at home before you buy a mattress, such as memory foam mattress Ru9 with a 100-night trial policy for you to experience. Experience at home without any risk. Within 100 days, you can return the mattress and get 100% money back at no cost.
Foam mattress cleaning tips
After a period of use, the mattress is very prone to dust. You can easily clean it at home through the following steps:
- Step 1: Use a vacuum cleaner to gently remove dirt on the mattress after use.
- Step 2: Remove the mattress cover and wash it.
- Step 3: Mix some baking soda with vinegar to make a paste. Apply the mixture to the stubborn stains on the mattress and wait for a few minutes. After that, use a towel to wipe the above mixture, the stains will disappear quickly.
- Step 4: Sprinkle baking soda evenly on the surface of the mattress and wait for 30 to 60 minutes. The powder will absorb the unpleasant odors on the mattress.
- Step 5: Use a vacuum cleaner to remove the baking soda sprinkled on the mattress. This also helps to completely remove any remaining dirt, bacteria and mold from the mattress.
- Step 6: Repeat the above steps, if stains and odors remain on the mattress. You should choose sunny days so that the mattress cover dries faster. Besides, sunlight also helps kill bacteria effectively.